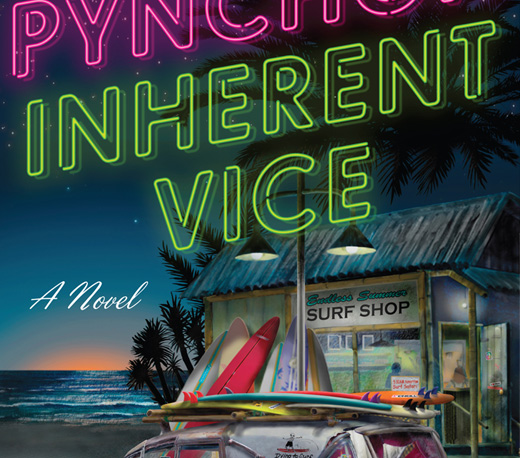 Yesterday an explosion of rumors hit the web about the next project from Paul being an adaption of Thomas Pynchon's 2009 novel "Inherent Vice" with Robert Downey Jr. being courted for the lead role.
Downey would be playing a pothead private eye from Los Angeles set in the late 60s in a novel that Wikipedia has summarized as:
Inherent Vice has been well-received among critics, particularly for its mainstream appeal. In a generally favorable review, the New York Times' Michiko Kakutani called it "Pynchon Lite", describing it as "a simple shaggy-dog detective story that pits likable dopers against the Los Angeles Police Department and its "countersubversive" agents, a novel in which paranoia is less a political or metaphysical state than a byproduct of smoking too much weed."
A review by academic Louis Menand in The New Yorker declared the novel to be "a generally lighthearted affair", while adding that there were still "a few familiar apocalyptic touches, and a suggestion that countercultural California is a lost continent of freedom and play, swallowed up by the faceless forces of coöptation and repression."
In a scathing review in New York magazine, Sam Anderson wrote that "with no suspense and nothing at stake, Pynchon's manic energy just feels like aimless invention.
As reported, Downey is tied up for the next year but given the implied status of all aspects that will more than likely not slow anything down to severely. More news if/when it surfaces.
Note: After months of making terrible/awkward designs and layouts for the portfolio/media section of the site,
the answer has finally revealed itself
while trying to tackle similar issues for my own page that have plagued me for ages.
The site will feature a minimal amount of pages/clicking with all information for each project on one page in an easy to find format. A few of you have offered to help out along the last 6-8 months while the site, admittedly, was treated like a middle child so if you were one of those people,
feel free to re-message me
as I may have a little light-lifting for 1 or 2 of you.